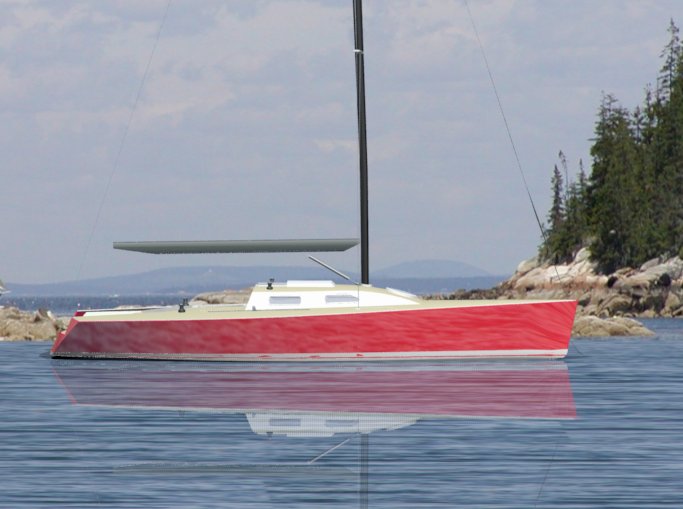 Fawcett Designs is pleased to have been chosen to collaborate with Richard Hallett of Hallett Canvas and Sails in Falmouth Maine, to develop a new 33 foot sport racer/cruiser.
In 2001, Richard Hallett won his class at Key West Race Week aboard Family Wagon a 27 foot sloop that he designed, built and sailed himself. In 2002 he returned to place second in this hotly contested sport class. Now, Richard Hallett has teamed with Sean Fawcett to develop a 33 foot evolution of this fast, fun and easy to sail sport boat.
This lightweight but powerful design features a hard chine design which enhances initial stability, provides a fine entry when heeled for upwind ability yet provides increased lifting surfaces for heavy air reaching and running conditions.
The Hallett 33 was built by Brion Reiff Boatbuilders in Brooklin Maine and launched in 2007.
Whether you are racing, cruising or just day-sailing with the family, the Hallett 33 is what a boat should be: Simply Fun!