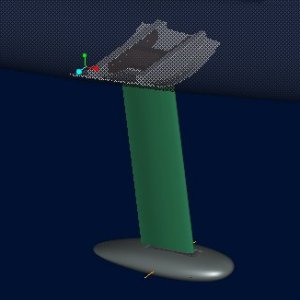 While CAD (Computer Aided Design) is is virtually a given in today's technology focused world, many designers are still using 2-d or 2-1/2D CAD applications. Some designers still prefer paper and pencil. However, there are times when a robust three-dimensional model is indispensable in the design arena. Whether it's for accurately representing design ideas, evaluating spatial and interference implications, or assessing mechanical properties, 3-D CAD is essential.
Since pioneering the use of CAD in yacht design in the 1980's, Sean Fawcett has devoted his career to applying technology to the design field. With this experience, we can help your organization transition to state-of-the-art design software, evaluate and improve your current methods to get more out of the software you currently have, or simply bring high-end capabilities into your existing design environment.
Call today to see how we can take your design technology to the next level.